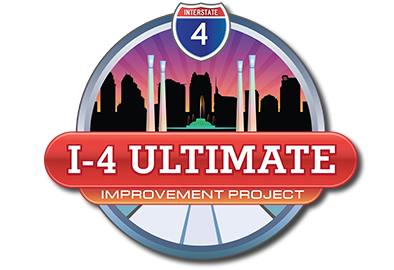 The Florida Department of Transportation is reconstructing the Interstate 4 / State Road 408 (Spessard L. Holland East-West Expressway) interchange as part of their 21-mile I-4 Ultimate project. Designed to improve transitions between SR 408 and I-4, the reconstructed interchange will include new flyover ramps, direct connection ramps from the eastbound and westbound I-4 Express Lanes to SR 408 and the reconstruction of the SR 408 travel lanes over I-4.
As many as 200,000 cars pass through this heavily traveled junction in the heart of downtown Orlando each day. Visit http://i4ultimate.com/future408 to learn more and to sign up for I-4 Ultimate alerts.
Click here to download a rendering of the I-4/408 interchange.