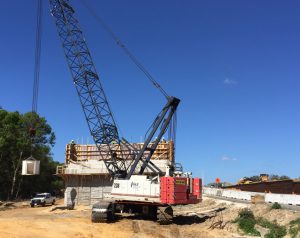 To help complete Central Florida's beltway, the Central Florida Expressway Authority (CFX) has built its second part of the Wekiva Parkway (State Road 429) – Sections 2A, 2B and 2C. These sections total about five miles and are located just north of the Kelly Park Road interchange between Round Lake Road, Mount Plymouth Road (County Road 435) and State Road 46.
Section 2B includes a multi-level interchange that extends the expressway northwest from Ondich Road to the Lake County line. On the east side of the interchange the roadway extends to just east of Plymouth Sorrento Road.
Section 2A parallels Haas Road, extending east from the interchange to CR 435, where it connects to the Florida Department of Transportation's Section 4A.
Section 2C extends the expressway from the interchange north across the Lake County-Orange County line and to a loop interchange at State Road 46 just east of Round Lake Road.
Click here for the Fact Sheet.
Click here to see Section 2A map.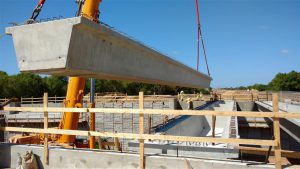 Click here to see Section 2B map.
Click here to see Section 2C map.
All three sections began construction in 2016 and opened to traffic on March 31,  2018.
The Wekiva Parkway features all electronic tolling and enhanced aesthetics. Toll gantries are located on Sections 2A and 2C as shown on the project map. Toll costs can be found by clicking the link to the toll cost flier below.
Click here to see Toll Costs.
---
FUTURE TRAFFIC
By 2025, as many as 9,300 vehicles a day are expected to pass through the Section 2C toll gantry (Coronado Main), and 7,900 are expected to pass through the Section 2A toll gantry (Mt. Plymouth Main).
---
FOR MORE INFORMATION
For more information, contact:
Mary Brooks
Public Information Officer
Phone: 407-694-5505
E-mail: info@wekivaparkway.com
Follow the Wekiva Parkway project on Facebook and Twitter @WekivaPKWYInfo for real-time project information.
---
Archived Files