From the bustling center of downtown Orlando, to the vibrant theme parks, to the suburban communities and all the localities in between, the Central Florida Expressway Authority (CFX) offers you convenient payment options to make traveling easy.
There are several ways to pay tolls in Central Florida: E-PASS, Pay By Plate Toll Invoice, and Cash. For the E-PASS and Pay By Plate invoice options, motorists can use any lane whereas cash customers must follow the advance signage to ensure they use the proper lanes.
E-PASS Prepaid Account

E-PASS is the preferred method of toll payment for motorists who use the toll roads in Central Florida. Why? Because E-PASS rates are 23% less than paying cash. Plus, E-PASS is the only one to offer exclusive customer toll discounts on CFX toll roads in Central Florida.
Traveling outside of Central Florida to Miami, Tampa, Jacksonville or Atlanta, don't worry E-PASS has you covered. E-PASS is gladly accepted on ALL toll roads in Florida, Georgia, and North Carolina. In other words, everywhere you see the E-PASS, SunPass, LeeWay, Peach Pass, and NC Quick Pass signs. All these electronic toll technologies are compatible – or what the tolling industry calls "interoperable." So, next time you are going to Miami, Atlanta or Raleigh, feel good knowing that you're saving time and money with E-PASS. Read More.
Get started with a FREE E-PASS Toll Sticker or an E-PASS Portable for as little as $9.95. New customers only need $10.00 in prepaid tolls to activate their E-PASS Prepaid Account.
Reload Lane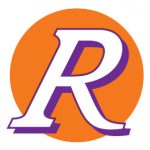 Reload is a drive-up service where motorists can get a FREE E-PASS Sticker or E-PASS Portable and add funds (Reload) to their E-PASS account using cash or credit/debit card. The Reload Lanes are located on both east- and west-bound lanes of State Road 408 at the Conway toll plaza, as well as the north- and south-bound lanes of State Road 417 at the John Young Parkway toll plaza and State Road 429 at the Forest Lake Main toll plaza in Orange County. The service is open seven days a week from 6 a.m. to 8 p.m.
If you just got your new E-PASS at the Reload Lane, please visit ReloadEPASS.com and log in with the account number and payment ID on the receipt the attendant gave you. Enter the requested information – like your email, vehicle information – to complete enrollment and ensure you get additional E-PASS customer benefits.
If you have questions about ReLoad, please call an E-PASS customer service representative at 407-823-7277 or 1-800-353-7277 from M-F, 8am to 6pm.
Watch this Reload Lane video below to learn more
Use Cash to Pay Tolls
Central Florida is one of the top tourist's destinations in the world. Because of the number of visitors traveling on our roads each day, the Central Florida Expressway Authority accepts cash at many of its toll plazas.  You will see manned and unmanned toll facilities. For those where there is not a toll booth attendant, then exact change is required.
Toll Attendants at Manned Toll Plazas:
Toll collectors cannot accept bills larger than $50.
Cash customers merge right to pay at the plaza tollbooths.
Toll receipts are issued upon request.
Ramp Plazas: Ramp plazas are unattended so cash customers must use exact change to pay their tolls. Bills are not accepted.
There are several toll roads in Central Florida – and throughout the state of Florida – that are moving towards all-electronic tolling. This means cash is not accepted and the registered owner of the vehicle will receive a Pay-by-Plate toll invoice in the mail. The good news is that E-PASS is accepted on these roads and E-PASS rates are less than cash and Pay-by-Plate toll rates. That's why you should consider getting a FREE E-PASS whether you're just visiting for a few days or here to stay.
Pay By Plate Toll Invoice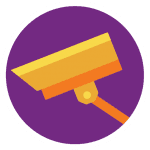 Pay By Plate toll invoicing is an alternative option to "pay as you go" and choose to forgo the benefits of paying E-PASS discounted toll rates.
With Pay By Plate, an image of your license plate is captured when you pass through the toll plaza. Then, electronically, the toll rate for that particular plaza plus 20-cent for processing is assessed to the vehicle's owner. A monthly toll invoice is generated and mailed to the registered owner of the vehicle. Payment is due within 30 days to avoid toll violations and fines.  To avoid potential late fees, getting an E-PASS is recommended.
Pay your Pay By Plate Invoice:
By phone using a credit/debit card: 1-800-353-7277 or 407-823-7277
In person using cash or credit/debit card at an E-PASS Customer Service Center
Please provide the reference number and license plate number on your invoice when making payment.
PayTollo® – Mobile Payment Phone Application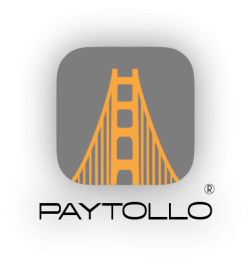 This phone application provides drivers the ability to use their iOS and Android enabled phones to pay tolls while driving. For more information about how PayTollo works, visit their website at www.PayTollo.com.
PayTollo works on most toll roads and bridges in Florida.
What is All Electronic Tolling (AET)?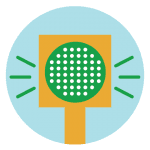 All Electronic Tolling (AET) refers to a toll road without cash tollbooths and where vehicle flows continue at highway speeds. These tolls are collected through an electronic toll transponder, like E-PASS, or by Pay By Plate – a system that captures an image of the license plate and then sends the owner of the vehicle a toll invoice.
Remember that E-PASS, SunPass, LeeWay, Peach Pass, NC Quick Pass have compatible electronic toll technologies. Wherever you see these signs on toll roads and bridges in FL, GA and NC, feel good knowing your E-PASS is accepted.