Your Redesigned Online E-PASS Account
for any device including your smart phone, tablet or desktop.
It has never been easier to manage your E-PASS account. To improve accessibility and streamline navigation, E-PASS redesigned your online account with an increased focus on usability, readability, and user control. Manage your account when and where you need to from your smartphone, tablet or desktop.
Redesigned for Usability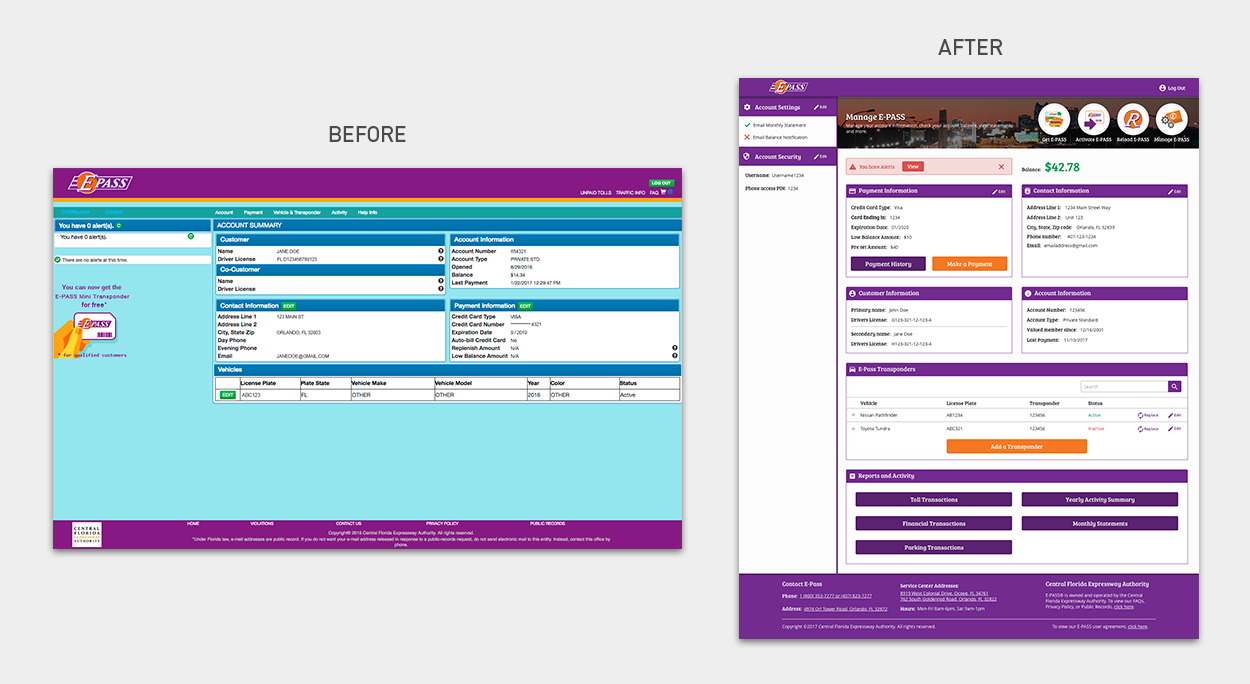 Dedicated navigation to the functions you need the most.
Add funds with a single click
View toll and financial transactions
Check your account balance
Run reports for custom date ranges with a single click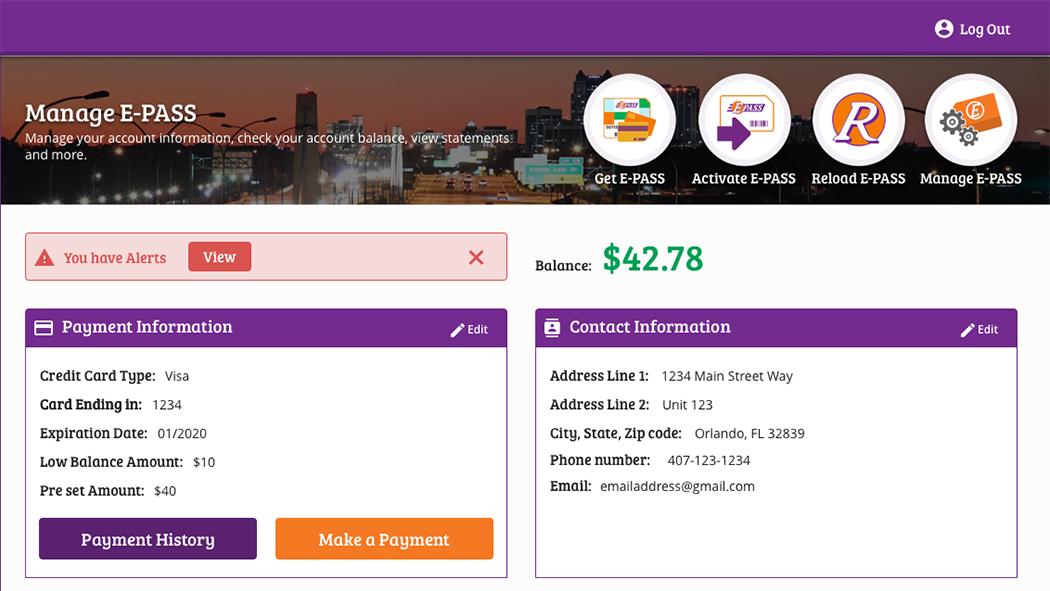 New Car? New Address? No Problem.
Easily update your personal information with a single click
Add or remove vehicles using the online edit feature
Add an E-PASS Sticker, Portable or CollegePass to your account
Replace a transponder on any vehicle with a single click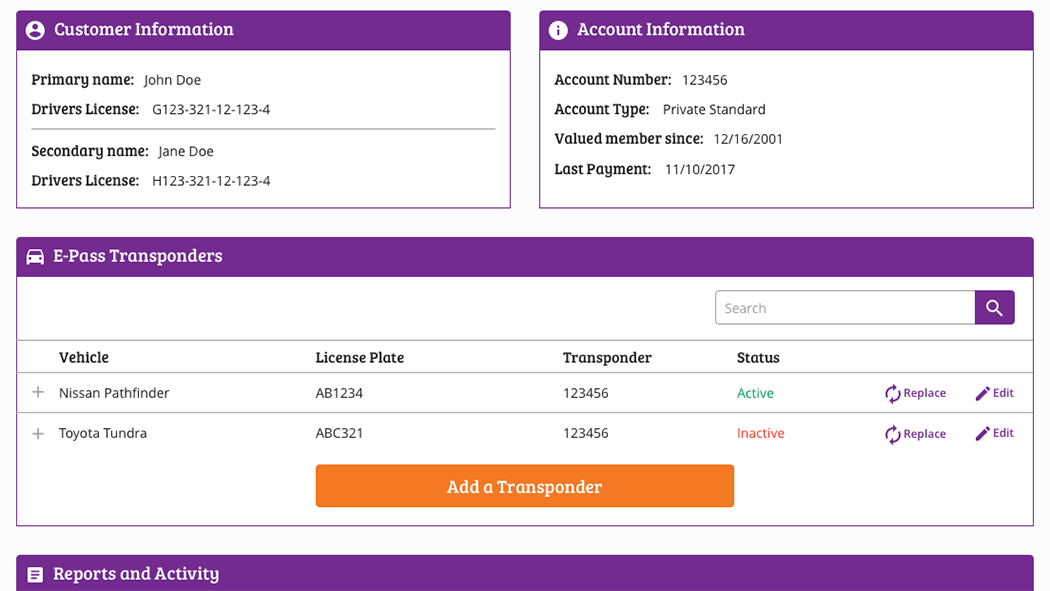 Never miss an alert.
Account alerts automatically appear when you login
Send low-balance notifications to the email address on file
Receive digital monthly statements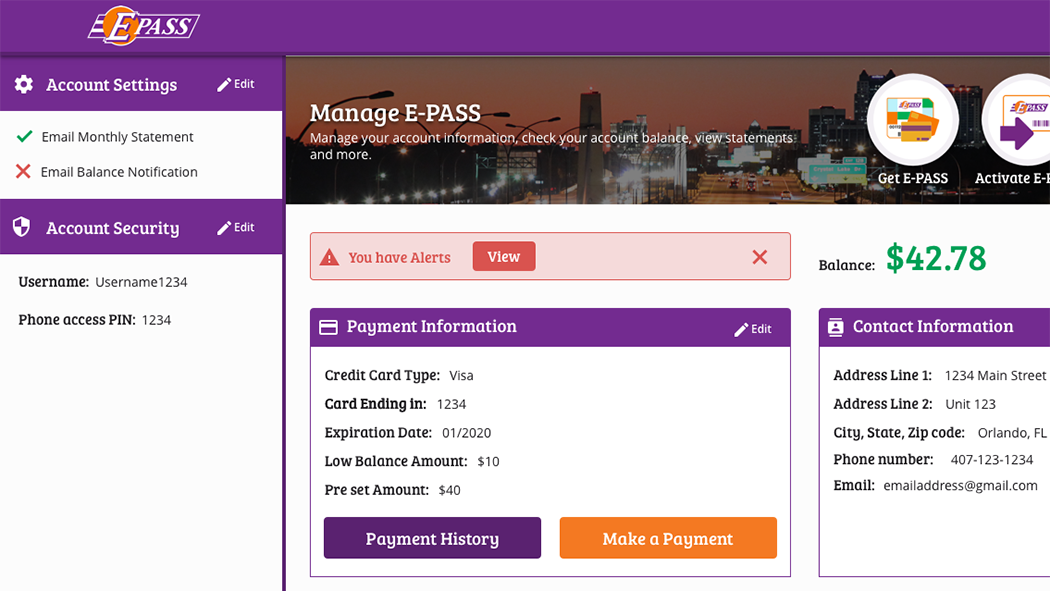 On the go? No problem.
Manage your account from your smartphone, tablet or desktop
Improved mobile-responsive design allows easy access to the functions you need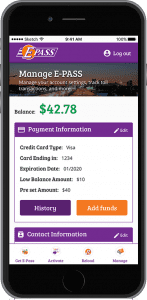 Your redesigned E-PASS online account is focused on usability, readability and simplicity.
With just one click, you can:
Add funds to your account
Update address or contact information
Easily add or delete a vehicle
Easily add, remove or replace an E-PASS Sticker, Portable or CollegePass
Run reports to view:

Monthly statements
Toll transactions and discounts
Financial transactions
Account activity summary
Parking transactions