Executive Director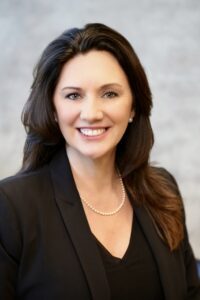 Michelle Maikisch, Executive Director of the Central Florida Expressway Authority (CFX), manages the daily operations of the agency's 125-mile expressway system serving the nearly 80 million residents and visitors traveling throughout Brevard, Lake, Orange, Osceola and Seminole counties. She is responsible for advancing the agency's mission of providing a world-class integrated mobility network by delivering critical infrastructure projects in a $4 billion Five-Year Work Plan. Ms. Maikisch prioritizes the continuation of CFX's legacy of innovative transportation solutions while providing performance excellence in the areas of customer service, safety, and fiscal management.
With over 23 years of public and private transportation experience, 20 of those years working for or with CFX, Ms. Maikisch has provided CFX with policy and budget oversight, spearheaded the first performance-driven strategic business plan, executed new organizational strategies and promoted a culture of responsiveness.
Throughout Ms. Maikisch's career, she has made community and industry service a priority. She is currently serving as a member of Women in Transportation (WTS), Chief of Staff Association, ASPIRE Policy Committee, E-ZPASS Group Policy and Communications Committees and is a graduate of Leadership Orlando (Class 81).  A graduate of Florida State University, Ms. Maikisch is an avid Seminole fan.
Governing Board
The Central Florida Expressway Authority's Governing Board oversees the agency's policies and guides its direction. The board consists of 10, non-paid members from public and private sectors.
Board Meetings are held on the second Thursday of each month at 9 AM
Central Florida Expressway Authority,
Administration and Operations Building
4974 ORL Tower Road
Orlando, Florida 32807
Phone: (407) 690-5000
Meetings are open to the public. To make a public comment at the Board Meeting, please complete and submit a public comment form.