An extension of State Road 429 (Daniel Webster Western Beltway), the Wekiva Parkway is a 25-mile expressway that represents the final link in the Central Florida Beltway encircling Metro Orlando. The all-electronic tolled, $1.6 billion expressway provides travel alternatives to congested area roads and relieves U.S. Highway 441 and State Road 46. It is scheduled for completion in 2022.
Authorized in 2004 by the Wekiva Parkway and Protection Act, the expressway is a joint project between CFX and the Florida Department of Transportation. It was designed as a scenic passageway through rolling countryside and the environmentally sensitive Wekiva River Basin area. The expressway includes elevated sections and habitat corridors that separate wildlife from vehicle traffic and features an expansive crossing over the picturesque Wekiva River en route to linking up with State Road 417 (Central Florida Greenway) and Interstate-4 in northwest Seminole County.
CFX built approximately 10 miles of the parkway in two phases: In July 2017, CFX opened a 4.5-mile portion that connects with the State Road 429-U.S. 441 interchange and runs north to just past Kelly Park Road. Eight months later, in March 2018, CFX opened its final contribution to the parkway, a 5-mile northeast extension from Kelly Park Road to Mount Plymouth Road (County Road 435), where it joins a 3-mile section FDOT opened in 2016.
CFX's work on the Wekiva project includes construction of State Road 453, a tolled spur route that connects with the parkway's interchange at Haas Road-Ondich Road and Plymouth Sorrento Road. From there, the newly designated expressway heads northwest into Lake County and toward Mount Dora.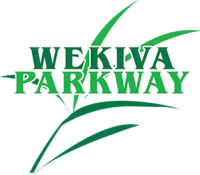 CFX leverages emerging technology and expert planning to ensure that drivers enjoy safe, efficient travel whether coming, going or just passing through. The Central Florida expressways share this legacy of connection, as well a history and features unique to each road.