Part of State Road 429, the Wekiva Parkway represents the final leg of Central Florida's beltway. The Central Florida Expressway Authority's sections are scheduled for completion in 2018. Design of the parkway also includes a number of aesthetic treatments that will help the expressway blend into rural and natural surroundings. The all-electronic tolled expressway will provide travel alternatives to congested area roads and relieve US Highway 441 and SR 46.
CFX is responsible for building and operating five sections of the parkway, with roughly 10 miles in Orange County and a portion in Lake County.
CFX's sections begin at the SR 429 (Daniel Webster Western Beltway) and SR 414 (John Land Apopka Expressway) interchange near US 441 and Plymouth Sorrento Road (County Road 437) in Apopka. The parkway heads north through a local access interchange at Kelly Park Road, before arriving at the systems interchange near Haas Road-Ondich Road and Plymouth Sorrento Road.
From there drivers can head either east, toward Mount Plymouth Road (County Road 435) just north of Haas Road, or northwest across the Orange-Lake County line to SR 46 just east of Round Lake Road.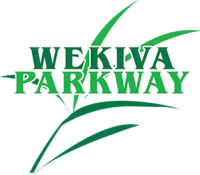 CFX leverages emerging technology and expert planning to ensure that drivers enjoy safe, efficient travel whether coming, going or just passing through. The Central Florida expressways share this legacy of connection, as well a history and features unique to each road.