Managing Your E-PASS Account Online
from any device including your smartphone, tablet or desktop.
Even during this COVID-19 emergency, we're here for you. There are many online account management tools you can access from the comfort and safety of your own home, anytime you choose. Whether you're updating your account information, checking your account balance, viewing statements, or adding funds, E-PASS makes it easy.
Dedicated navigation to the functions you need the most.
Add funds by clicking the Make a Payment button
View toll and financial transactions in real time
Check your account balance
View E-PASS payment history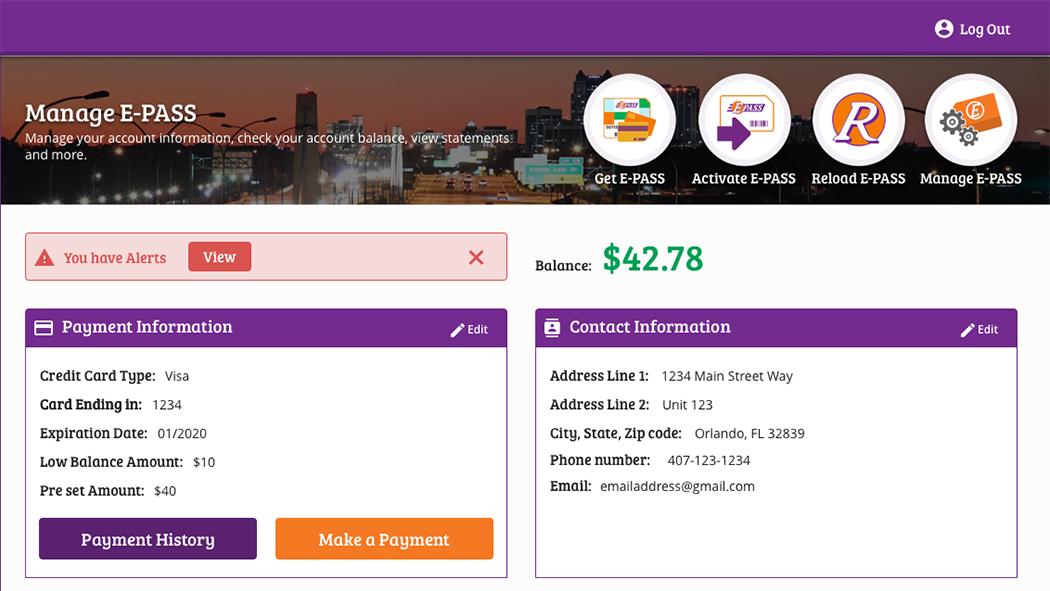 Need to make changes? No Problem.
Easily update your address or contact information by clicking the edit icon in the Contact Information section
Edit vehicle information by clicking the edit icon next to it's license plate number
Easily add, remove or replace an E-PASS Sticker, Portable, Xtra, or CollegePass in the E-PASS Transponders section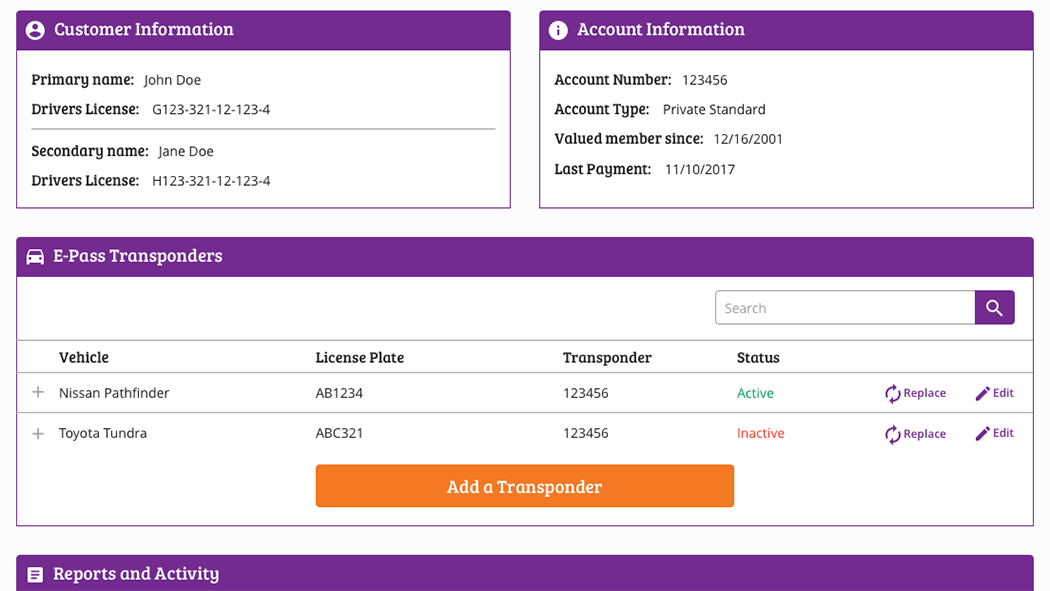 Run reports at the click of a button.
Click any button in the Reports and Activity section to run reports for custom date ranges:
Monthly statements
Toll transactions and discounts
Financial transactions
Account activity summary
Parking transactions

Never miss an alert.
Account alerts automatically appear when you login
Adjust email alert settings using the edit icon to:

Send low-balance notifications
Send monthly statements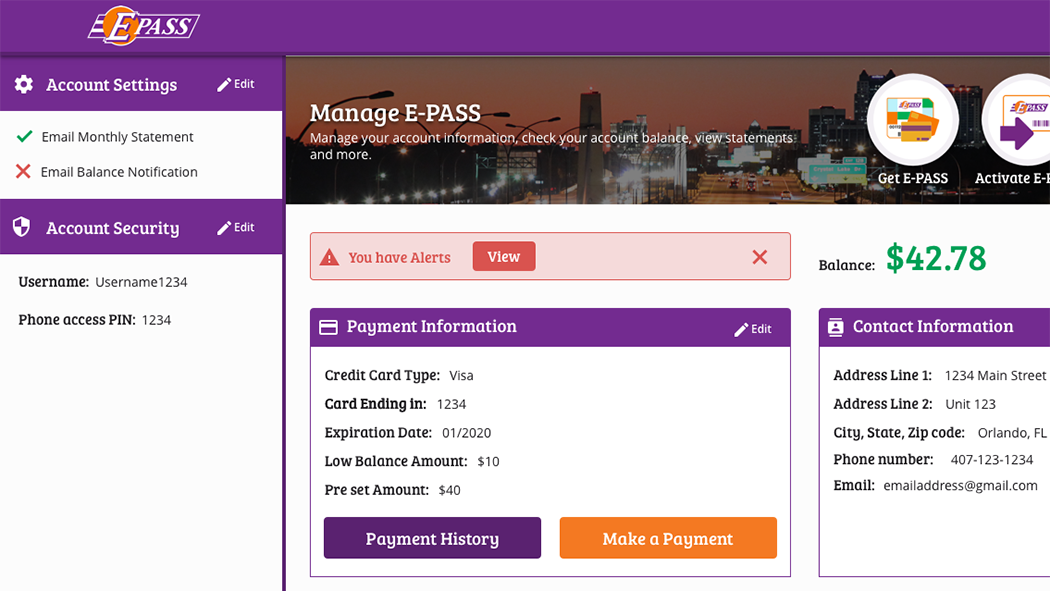 Still have questions about your account?
Automated 24-hour phone support is available at 1-800-353-7277. Customers can also email customer service at E-PASS@CFXway.com and expect a response within 48 hours.