Uni Resources for Travelers and the Media

"One's destination is never a place, but a new way of seeing things." – Henry Miller
For a host of good reasons, road tripping may be the preferred travel mode ahead for many to reunite with family and friends, and to reinvigorate in the great outdoors. Whether for short regional trips or more ambitious adventures, the Uni team offers resources and ideas to inspire fun, safe road trips.
What's Uni?
One toll pass that works throughout 19 states from Florida to Maine and west to Minnesota
One toll account with one invoice and no account fees for 19 states
Movable from car to car
Works with rental cars and on motorcycles
Available at Amazon
Now available in white or black
For your travel stories ahead, see our Road Trip Resources for ideas to share with your readers
Check out Uni, a universally smarter toll pass, that will make road tripping easier for your readers
Download for your use: Uni press release, and photos, logos and graphics below

– Uni is a product of E-PASS, Florida's first toll pass created in 1994, with 97% customer satisfaction ratings year over year.
– Uni works on all toll roads and most bridges throughout Florida, up the east coast to Maine and even west to Minnesota.
Resources for Road Warriors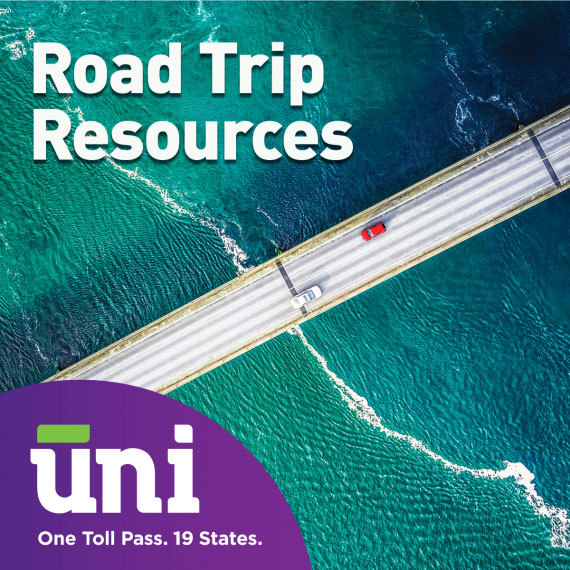 Check out our Road Trip Resources for inspiration:
– Destination Starters
– Best Long Haul Audio Books
– Prep Lists to Keep You and Your Family Safe
– Road Trip Games
Order your Uni today to enjoy seamless toll travel in 19 states!
Road Tripping in the Media