The Central Florida Expressway Authority is preparing to widen State Road 417 from just south of Econlockhatchee Trail to the Orange/Seminole County line.  The 3.2-mile project will add a travel lane in both directions, expanding the expressway from four to six lanes.  The project also includes eliminating one cash lane in each direction at the University Main Plaza and replacing it with an Open Road Tolling (ORT) lane, for a total of three ORT lanes in each direction.  When E-PASS customers use the ORT lanes, they can avoid slowdowns and backups at toll plazas.
There are also sound walls that will be built in seven locations along the corridor.
Construction on this $28.7 million project is expected to begin in summer of 2018 and take approximately 24 months to complete.
To learn more about the project, please review the Fact Sheet found here.
Haga clic aquí para ver la hoja informativa sobre este proyecto.
Sound wall and project exhibits:
Sound Wall Typical Section Exhibit
Sound Wall Information Meeting Pictures: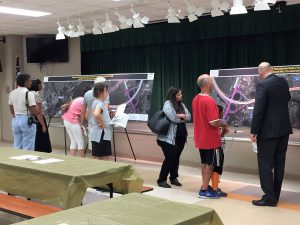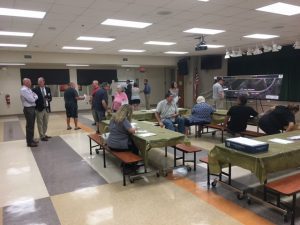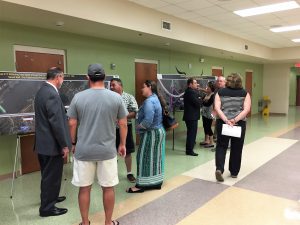 Project Map: