Zipper Merge
How to Zip Up Traffic around Work Zones and Crashes
When two travel lanes are merging into one and traffic slows to a crawl, use the Zipper merge to keep everyone moving. Here's how: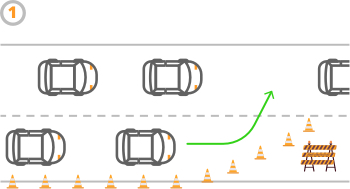 Use both lanes.
Yep, both of them. All the way to the merge point.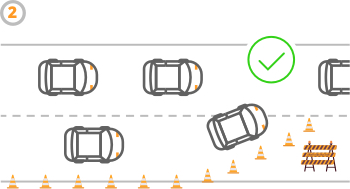 No, that's not cutting in line.
Using both lanes means the highway has more "capacity" to keep traffic moving along. Everybody wins.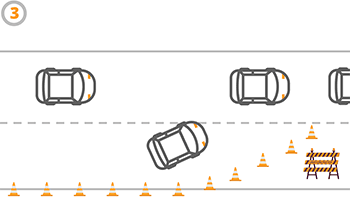 Take turns.
Left lane. Right lane. Left lane. Right lane. When cars smoothly yield to one another, everyone's wheels keep rolling.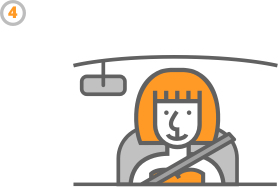 Feel good.
It feels good to give someone a break, and get a break in return. That's one reason why the Zipper merge has been shown to reduce road rage.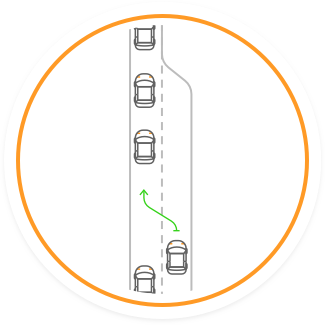 How to merge at highway speeds
When traffic is moving fast, the rules are different. Here's how to master the art of the fast merge:
Drive ahead. Merging onto the highway? Changing lanes to exit? Put down that phone (wait, you already did that, right?) and look ahead to find an open spot.
Who's on first? The through-lane has the right-of-way. If you are merging into traffic, it's your job to find the right place to fit in.
Match the pace. Increase your speed to match the flow of traffic. Use the length of the onramp — that's what it's there for. If you're in a travel lane, you might need to slow down a little to fall in place behind a fast-moving car. No one likes to be cut off.
That thing. You know. Your turn signal? There's a time for mystery. Merging is not one of them. Use your turn signal so the cars around you know what you're planning to do.