Project Development
& Environment (PD&E) Study:
SR 408 Westbound Capacity Improvements
I-4 to Goldenrod Road
About the SR 408 Westbound Capacity Improvements I-4 to Goldenrod Road PD&E Study
In September 2022, CFX began conducting a Project Development and Environment (PD&E) Study for capacity improvements to westbound SR 408 between Interstate 4 and Goldenrod Road.
More than 164,000 vehicles per day travel on SR 408 with a significant portion traveling westbound in the morning from east Orlando to reach downtown and I-4. This study will evaluate alternatives for improving traffic flow by providing a continuous five-lane section in the westbound direction within the project limits.
This PD&E will evaluate the addition of one westbound lane from I-4 to Bumby Avenue and from SR 436 (Semoran Boulevard) to Goldenrod Road, matching previous improvements between Bumby Avenue and SR 436. Most of the work would occur within SR 408's existing right of way.
CFX is developing and evaluating alternatives to determine a preferred alternative. All factors related to the design and location of the project are being considered including transportation needs, financial feasibility, social impacts, economic factors, environmental impacts, engineering analysis and right-of-way requirements.
About Public Involvement
Public involvement and interagency coordination are integral to the study. CFX anticipates holding one public meeting during this six-month study. Details on the date and location of the public meeting will be posted once confirmed.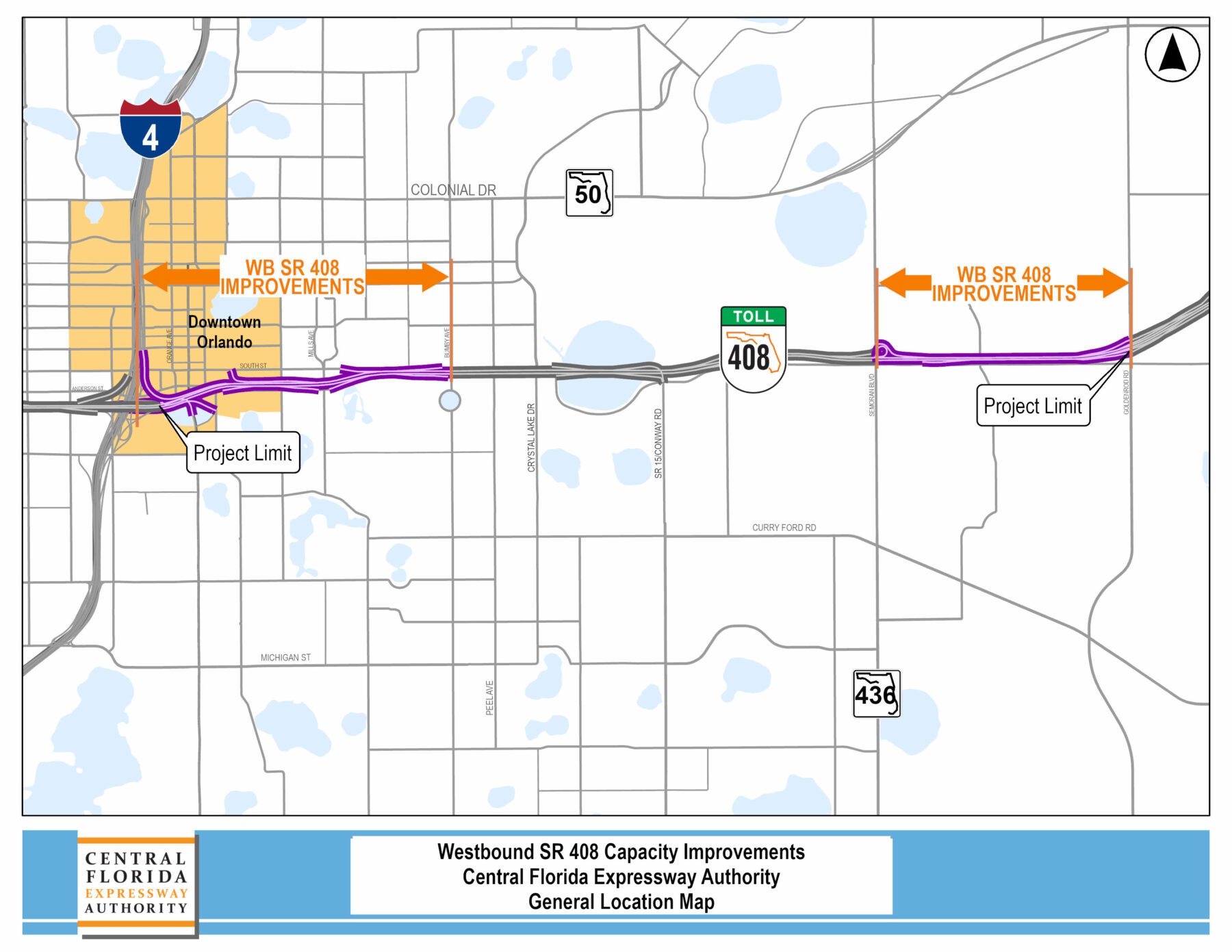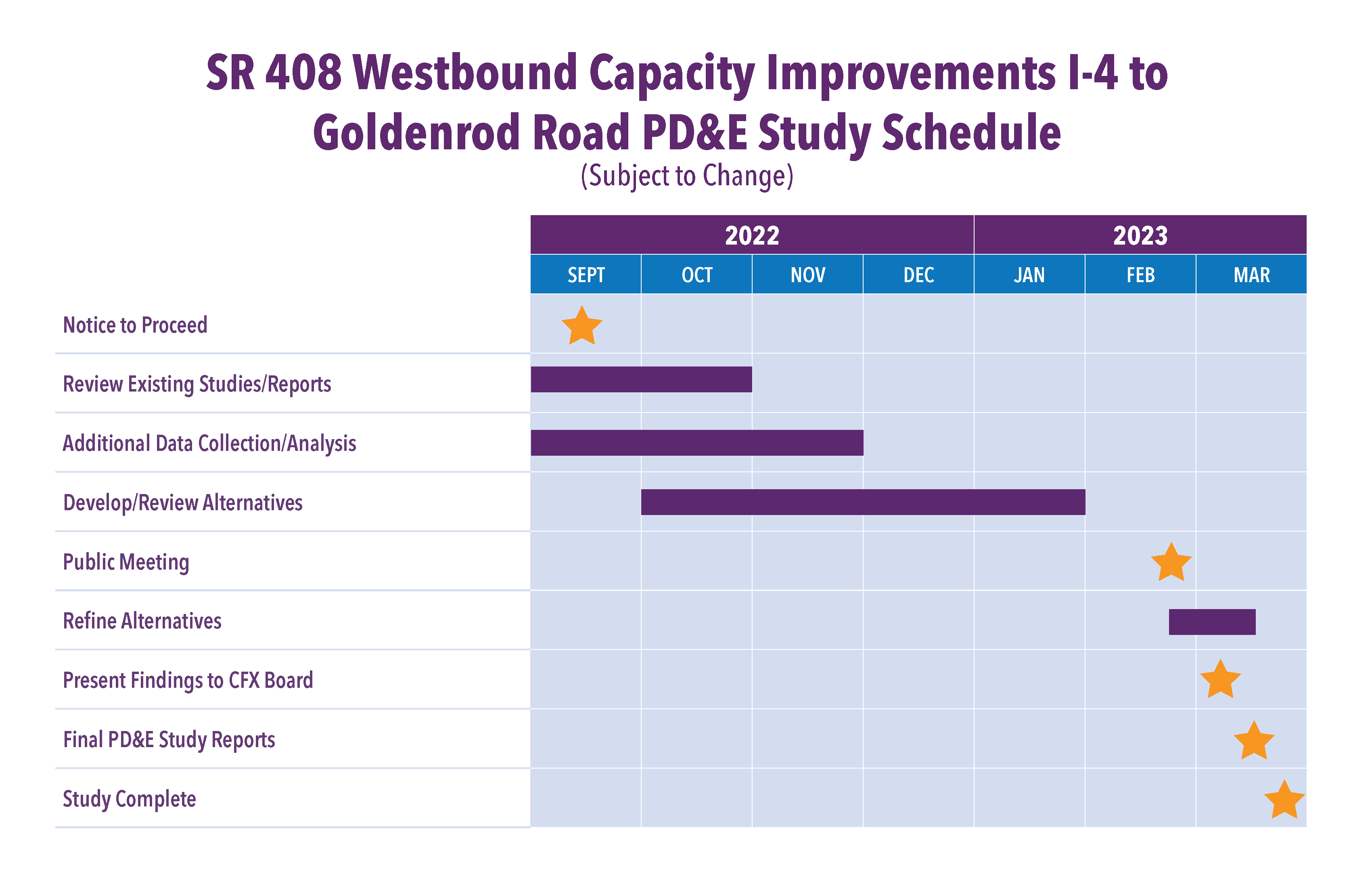 Comment Form
To submit a question or comment, please complete and submit the form below.
"*" indicates required fields