By Leslie Campione, Lake County Board of County Commissioners Chair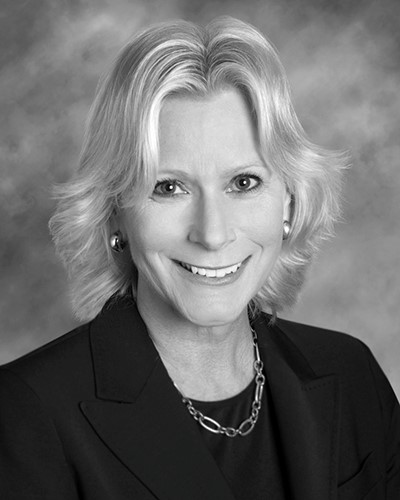 There is little doubt that State Road 429 has turned out to be one of the most vital links in our region's transportation network. We also know that the Wekiva Parkway, an extension of State Road 429, offering a newly designated expressway heading northwest into Lake County and toward Mount Dora, has shortened travel times for Northeast Lake County residents. It is also playing a major role in attracting higher wage job opportunities to Lake County by creating better connectivity with the metro-Orlando region. To protect against over-development and to preserve resources and habitat in the Wekiva Basin, land use regulations were adopted in Lake County many years prior to construction of the Wekiva Parkway.
I foresee the Central Florida Expressway Authority's (CFX) proposed Lake/Orange County Connector having a similar effect on South Lake County, while still maintaining our unique quality of life through managed growth policies and planning that has already occurred in the surrounding area through the adoption of the Wellness Way Sector Plan and stringent regulations in the Green Swamp Area of Critical State Concern. If built, the 5-mile tolled expressway would provide the only non-stop access route between heavily traveled U.S. Highway 27 in South Lake County and State Road 429. Offering an alternative to clogged east-west arteries State Road 50 to the north and Highway 192 to the south, the Connector would create a critical transportation corridor. In Lake County, it would provide travel alternatives while offering our current and future residents with a quicker and more direct path for their daily commutes, and to access educational opportunities, entertainment and travel.
As the 429 has accomplished, the Connector could result in the creation of high wage jobs in Lake County and accommodate anticipated transportation demand. And, as we've experienced with the Wekiva Parkway, the Lake/Orange County Connector would further improve Lake's connectivity with our neighbors and have a positive impact on our area and the region by allowing our labor force (and related goods and services) to easily move throughout metro Orlando and Central Florida.
We are cognizant of the quality planning, work and dedication that goes into major projects such as this. We are grateful for healthy discourse and we want to hear from all of you, our residents and stakeholders, who are key in helping to make decisions about our county's future.
CFX, which presently operates 118 miles of toll roads serving Brevard, Lake, Orange, Osceola and Seminole counties, still has to determine if strong public support exists for the Connector and if it is viable and fundable. So, on Thursday, June 27, the agency is holding a public hearing on its Project Development & Environment (PD&E) Study on the Connector.
As chair of the Board of County Commissioners and the Lake County representative on CFX's Governing Board, I encourage residents to attend this event at the Clermont Arts & Recreation Center to learn more about the proposed project, ask questions of project officials and voice your thoughts. The event begins with an open house from 5-6:30 PM in the Center's gymnasium, followed by a formal presentation in the theater and public comment period until 7:30 PM.
Please join us and let us know how the Lake/Orange County Connector might fit into our vision for "Real Florida. Real Close."
You also can view study documents at Lake-Sumter State College's Cooper Memorial Library until July 7 or online at https://bit.ly/2MdwCmH.