Feasibility/Project Development
& Environment (PD&E) Study:
Lake/Orange County Connector
On October 10, 2019 the Central Florida Expressway Authority (CFX) Governing Board unanimously approved the Lake/Orange County Connector Project Development and Environment (PD&E) Study and advanced the project to production phases that include design and construction.
The future 5-mile tolled expressway will provide a nonstop access route linking heavily traveled US 27 in south Lake County to State Road 429 in west Orange County. Design is expected to begin in late 2020 with construction potentially beginning by the end of 2021.
The CFX Board's decision contributes to the larger regional effort to improve connectivity and mobility in the rapidly expanding south Lake County and west Orange County area. The PD&E study area fell within the Wellness Way Area Plan and the Horizon West Special Planning Area, with Wellness Way anticipated to generate over 26,000 jobs and Horizon West growing to a projected workforce of more than 27,000.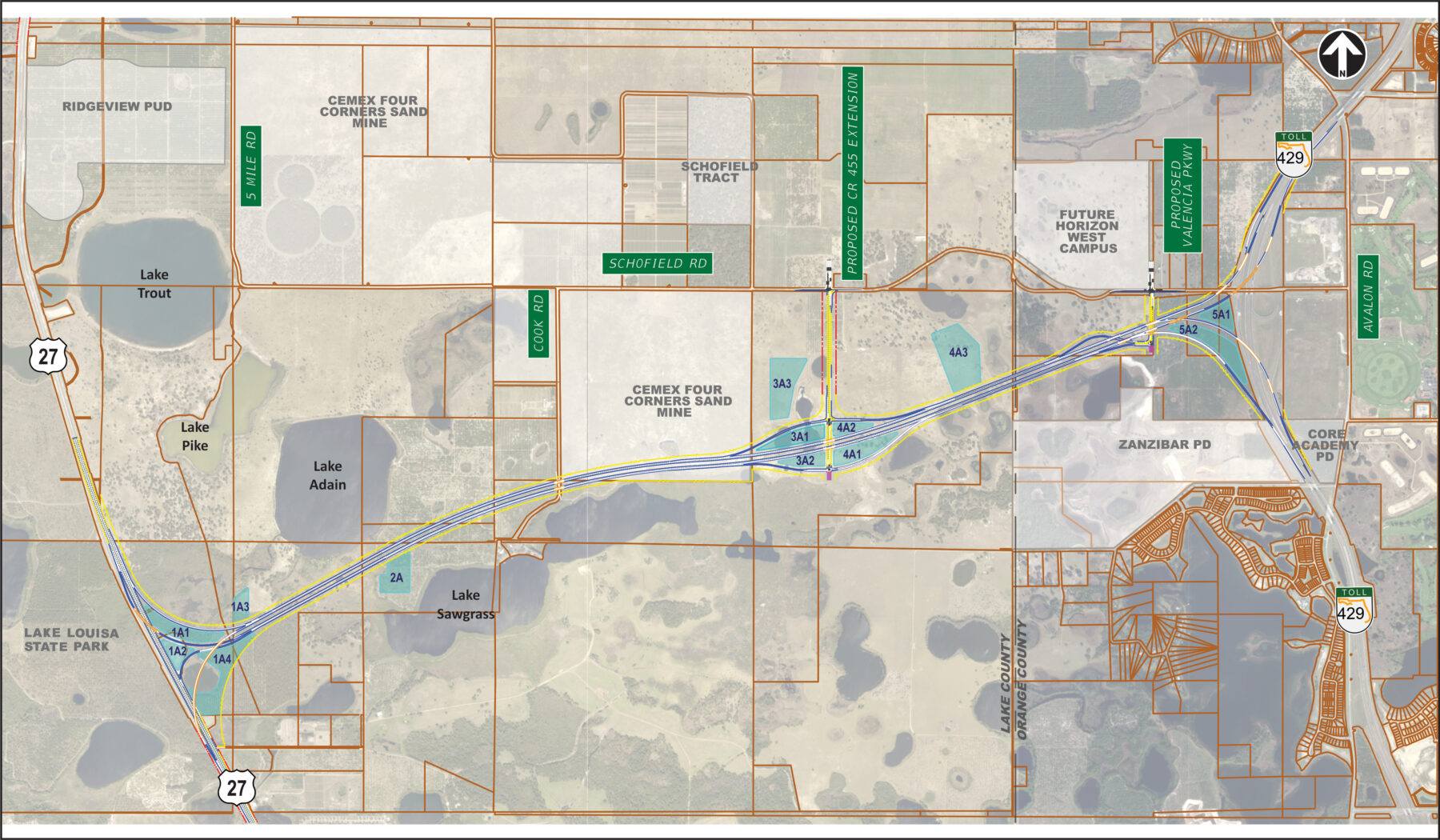 About the Lake/Orange County Connector PD&E Study
In March 2018 CFX began the Lake/Orange County Connector PD&E Study to evaluate a limited access expressway between US 27 in south Lake County and State Road 429 in west Orange County. The goal of the study was to evaluate and recommend a viable and fundable transportation corridor that would improve regional connectivity; accommodate anticipated transportation demand; provide consistency with local and regional plans; support economic viability, job creation, and intermodal opportunities; and enhance evacuation and emergency services.
The study evaluated engineering, estimated project costs, and all alternatives and their potential impacts to the physical, natural, social and cultural environment. The study determined that the project was viable and fundable in accordance with CFX policies and procedures.
The recommended preferred alternative, Alternative 3, had the lowest social impact and lowest overall cost among the alternatives considered.
Public involvement and interagency coordination were crucial components of the study. For the Lake/Orange County Connector PD&E Study, CFX engaged more than 400 people through three public meetings and hearings, six Environmental Advisory and Project Advisory Group meetings and more than 18 stakeholder meetings.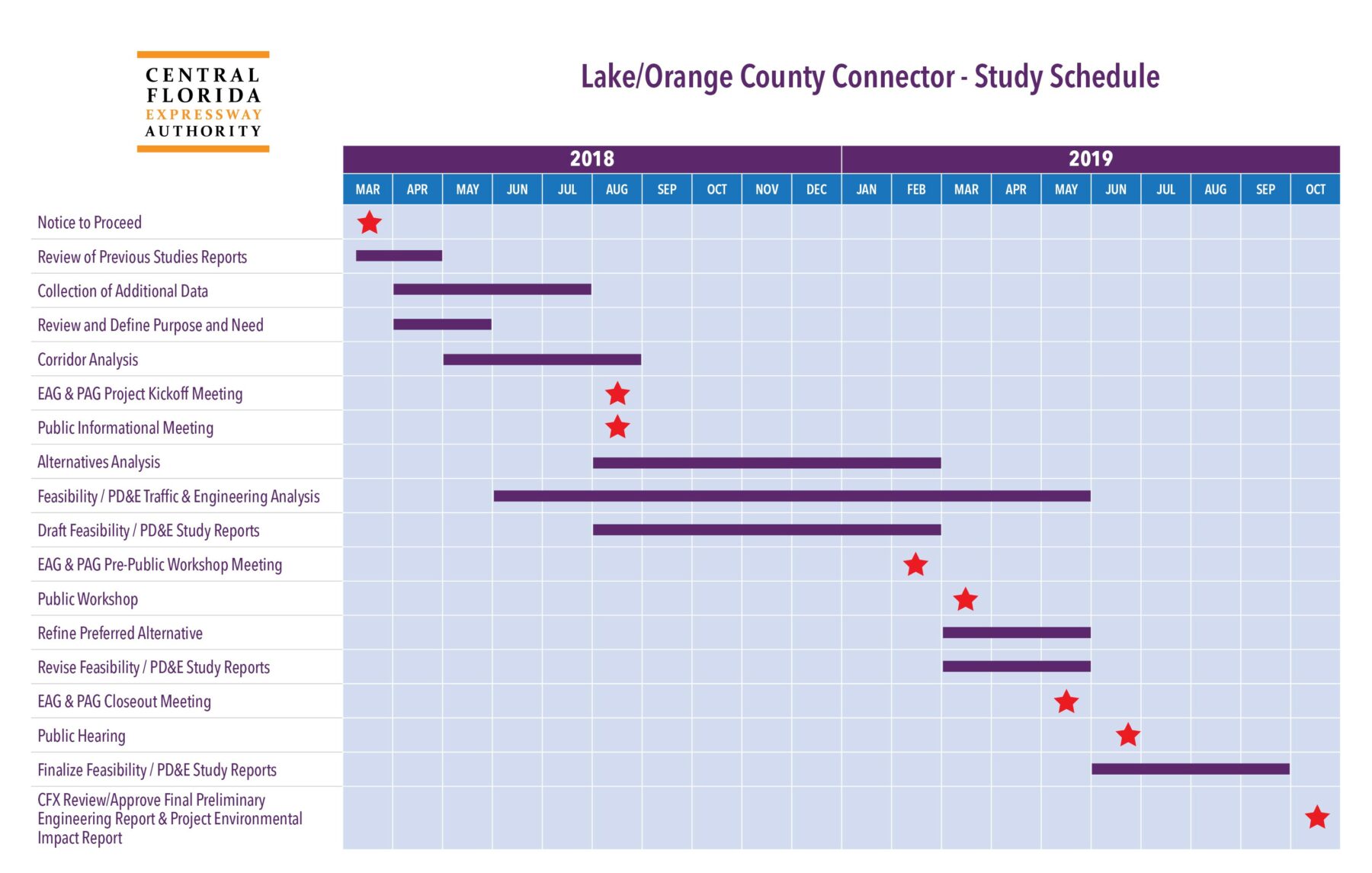 Comment Form
To submit a question or comment, please complete and submit the form below.
"*" indicates required fields