County Road 532 / Osceola Polk Line Road
Widening Study & Design
In July 2020, the Central Florida Expressway Authority (CFX) began a study of the proposed widening of County Road 532/Osceola Polk Line Road from Lake Wilson Road to US 17/92. This is being done in conjunction with the planned extension of Poinciana Parkway from its northern end at Ronald Reagan Parkway to CR 532 in Osceola County.
The proposed 3-mile widening project would improve roadway connections between the extension of Poinciana Parkway and I-4 via CR 532/Osceola Polk Line Road. Goals of the project include:
Reduce congestion and delays on local roads.
Enhance mobility of the area's growing population and economy by providing additional transportation infrastructure.
Provide consistency with local plans and policies.
Enhance safety.
Promote regional connectivity.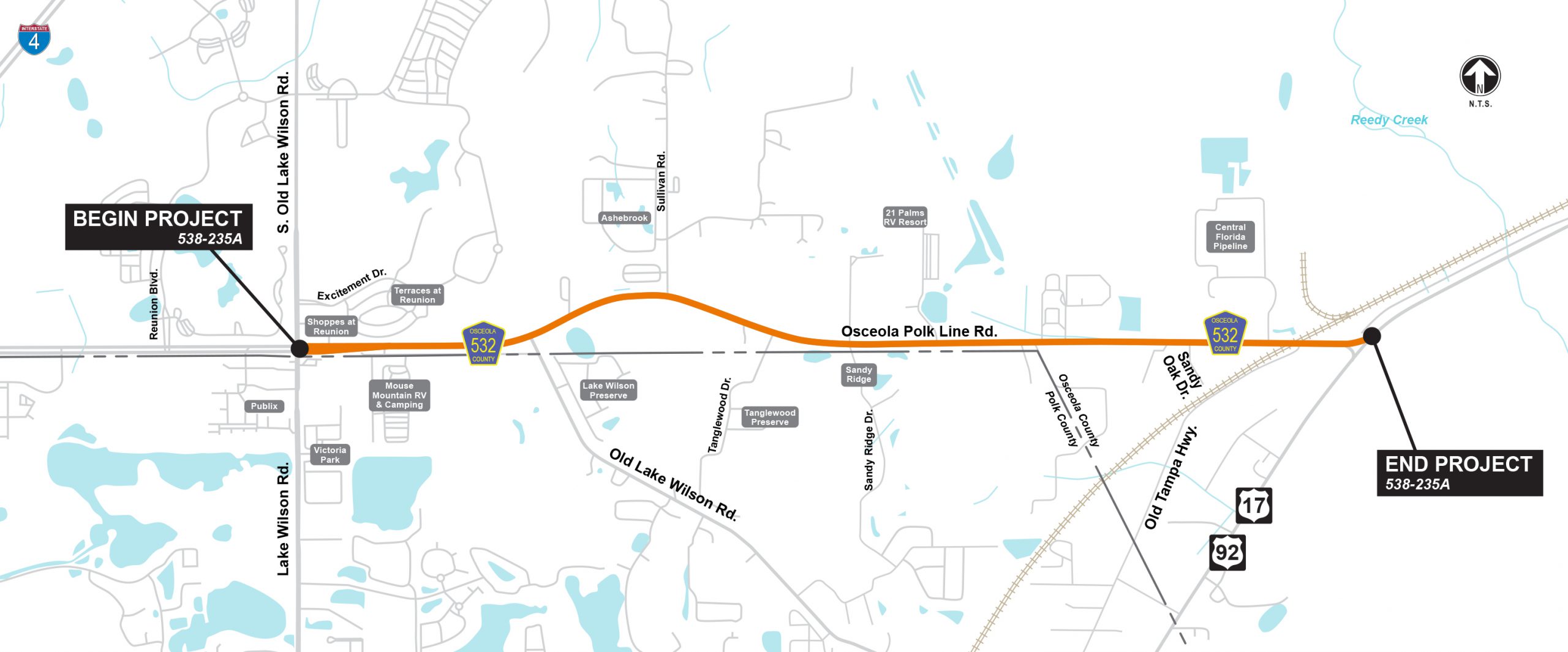 The general objective of this study is to provide documented information necessary for CFX and Osceola County to reach a decision on a preferred typical section for the widening of CR 532/Osceola Polk Line Road from Lake Wilson Road to US 17/92. The study is expected to last approximately one year.
Design for the project is expected to last nearly one year, with completion scheduled for summer 2022. The project also includes pedestrian, bicycle, drainage, and curb and gutter improvements.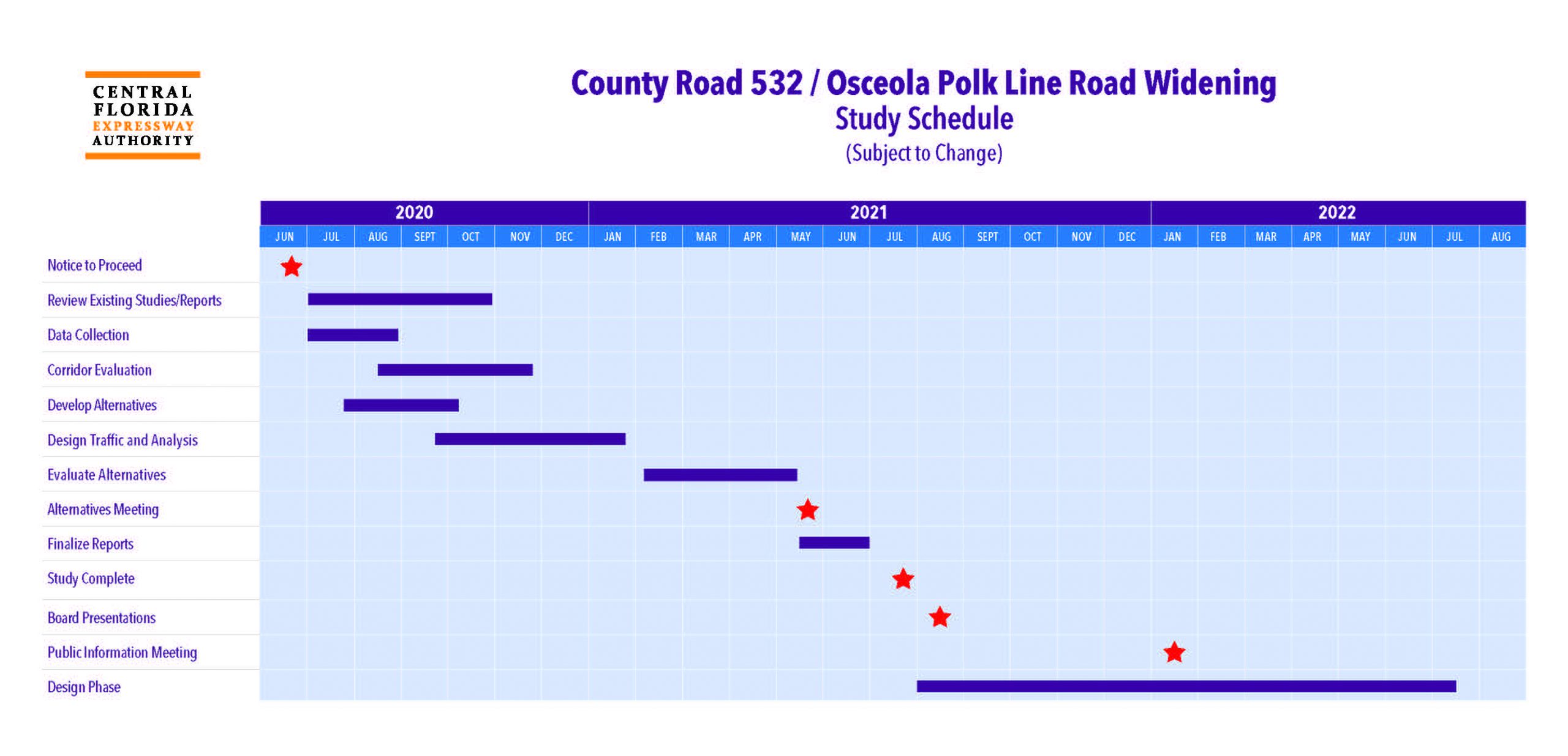 About Public Involvement
Public involvement and interagency coordination are integral to the study process, and opportunities for public participation will be provided throughout the study. CFX anticipates holding a public workshop and a pre-construction public meeting as part of this study. Informational meetings may include a virtual component.
Comment Form
To submit a question or comment, please complete and submit the form below.