Project Development
& Environment (PD&E) Study:
SR 429/Binion Road Interchange
In August 2022, CFX began a Project Development and Environment (PD&E) Study of the State Road 429/Binion Road Interchange. The study is evaluating a proposed half interchange (northbound entrance ramp and southbound exit ramp) expressway connection from Binion Road to SR 429 to provide enhanced access and mobility to southwest Apopka.
The study area runs along the vicinity of South Binion Road and Boy Scout Road at SR 429. Currently, drivers must enter and exit SR 429 by traveling approximately three miles north to just north of US 441 at the SR 429 Connector Road interchange or travel three miles south to the interchange at Ocoee Apopka Road.
The 6-month study will analyze intersection improvements and access management modifications along the proposed interchange.
When the PD&E Study concludes, it will result in a recommendation to the CFX Governing Board of the preferred alternative. If the project is approved by the CFX Governing Board, it would move forward to design and construction.
Public Input
We value your input. Public involvement and inter-agency coordination are integral to the assessment process, and opportunities for participation are being provided. CFX anticipates holding a public meeting in Orange County near the project corridor as part of this study. Details for the meeting are available below:
In person meeting:
Apopka High School – School's cafeteria
555 Martin Street, Apopka, FL 32712
Thursday, November 3, 2022, from 5:30 p.m. to 7:30 p.m.
Open house where the public may view the exhibits, ask questions and provide comments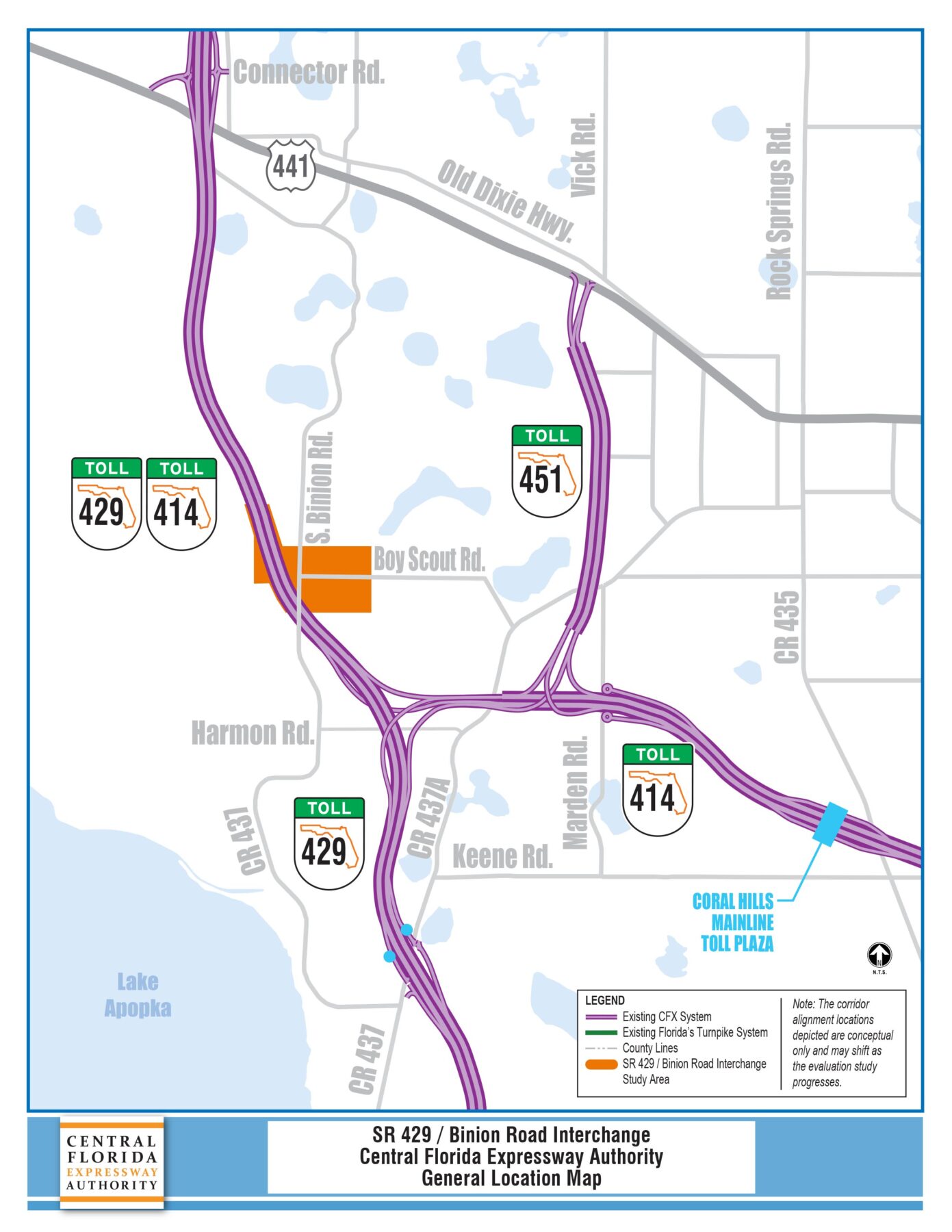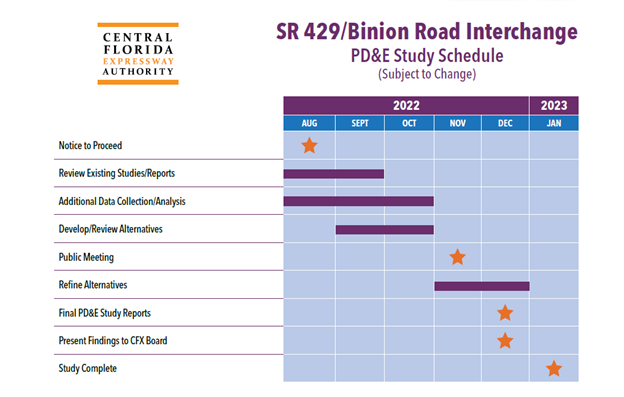 Comment Form
To submit a question or comment, please complete and submit the form below.
"*" indicates required fields
Public Meeting – 11/3/2022