Concept, Feasibility &
Mobility Studies:
Public Involvement
Background Information
In April 2017, CFX began conducting concept, feasibility and mobility studies on the unbuilt Osceola County Expressway Authority (OCX) Master Plan projects. The goal is to determine which, if any, meet CFX requirements for viability and funding.
We value your input. Public involvement and interagency coordination are an integral part of the assessment process, and multiple opportunities for participation are being provided. The second round of public meetings will be held February 13,15, and 21, 2018. Please click here for more meeting details.  Following are an overall project schedule, information on public engagement opportunities and documents on the overall study corridor.
You can also submit a comment on the form to the side, or request to be added to the study email update list.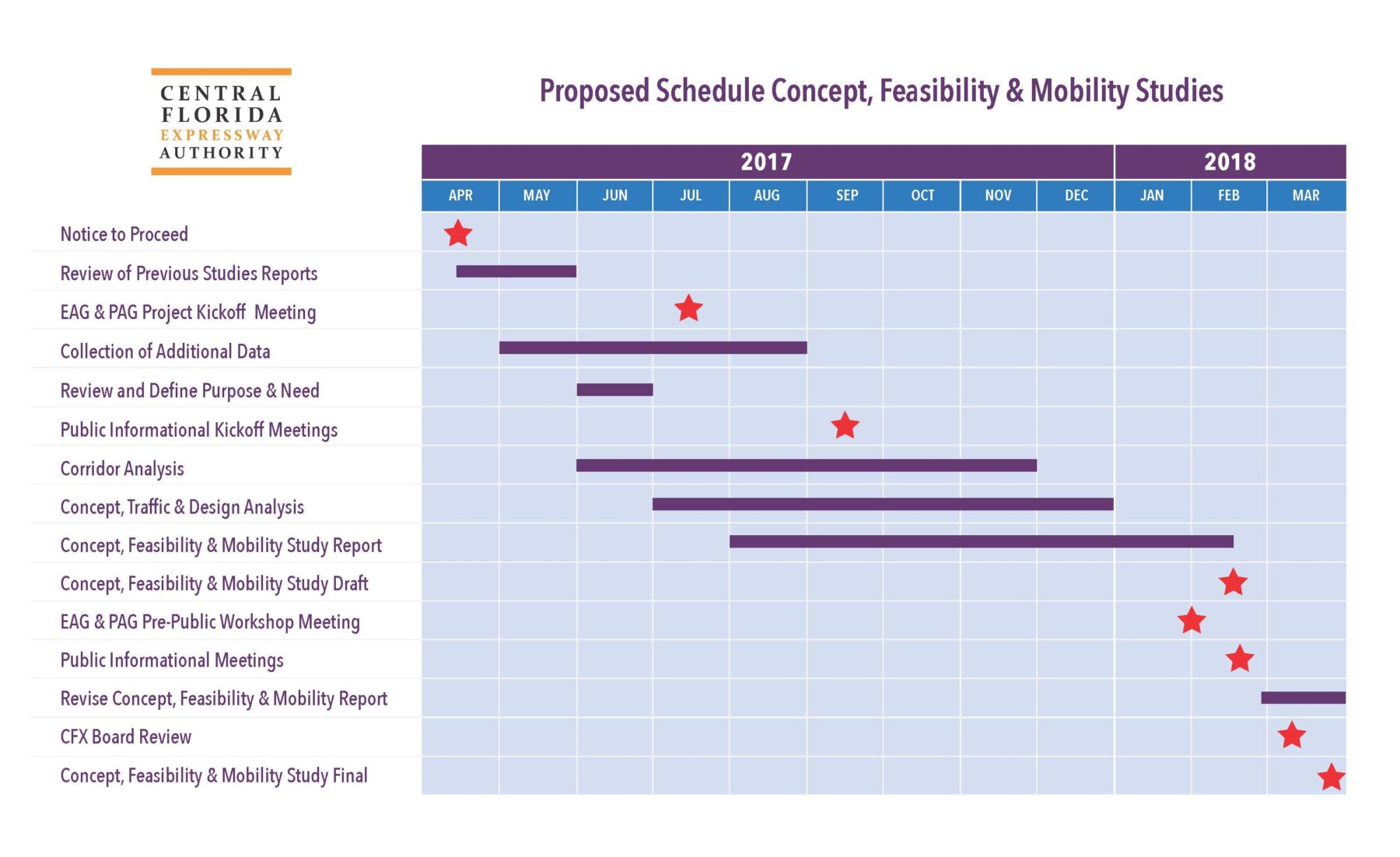 Comment Form
To submit a question or comment, please complete and submit the form below.
Central Florida Expressway Authority
4974 ORL Tower Road
Orlando, FL 32807 | map it
Ph: (407) 690-5000
Fax: (407) 690-5011
Email: Info@CFXway.com
---
For more Concept Studies information contact:
Email: ConceptStudies@CFXway.com
Phone: 407-802-3210